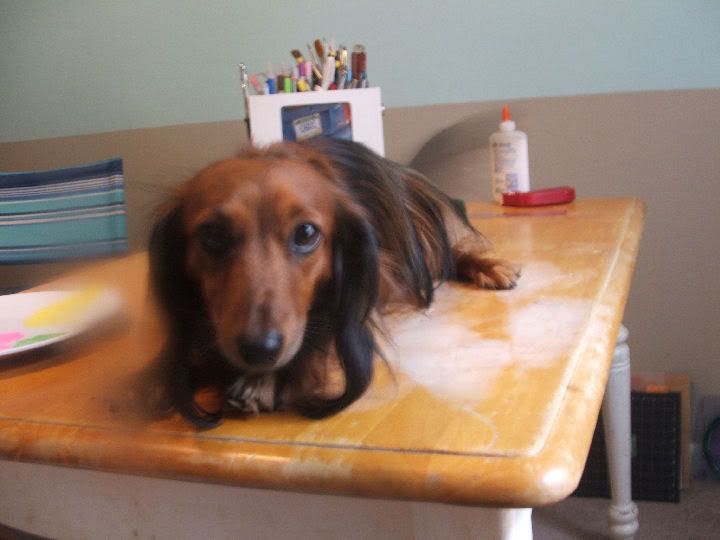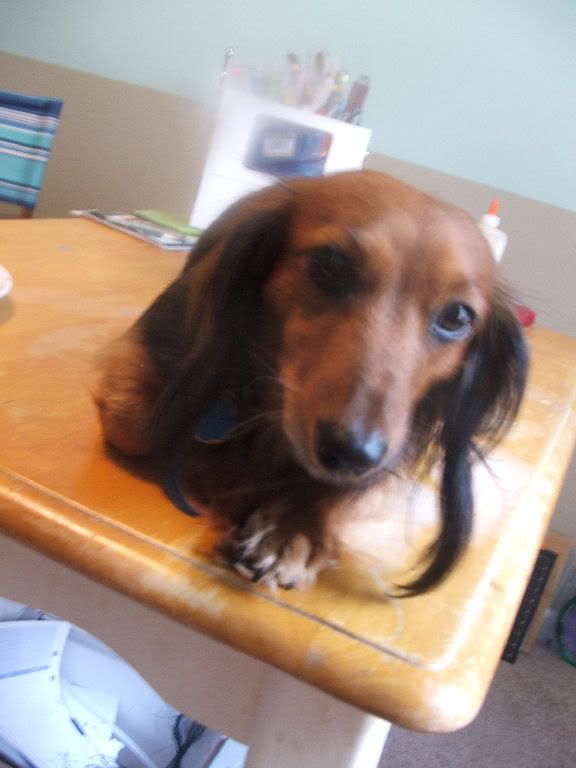 a lazy
impromptu
photo shoot with my
dachshund
Arabella. She's camera shy.
getting ready to leave to go to the barn. helping set up for the show this weekend. I'll be
there
ALL weekend long! It's going to be a LONG weekend! But lots of FUN!
On the other side of things, I stayed up a bit last night and got my painting juices flowing a little more than normal(as of late). I have been getting some great feedback about my paintings so it's truly a
confidence
booster! I'm really into home crafts right now, want to try my hand at things other than signs. I'm thinking something spooky...a
Halloween
challenge! Luckily
Jennifer Pebbles
was thinking the same thing and has issued a challenge @
two peas
and I am going to give it my best! And for the meantime, the blog is going into
Halloween
mode!!