I have be very jealous of Ali Edwards acrylic Christmas album all through December. Wishing I had made an acrylic Christmas album instead. I love the see through elements. I love the simple clean look. I love the whole idea of being able to see whats next! So I decided to experiment with it last night.

I had a atlas that I had mutilated by taking out it's spiral binding to use with a calendar I made for my father and that left me atlas pages and some thick plastic acrylic looking covers. I took the maps that related to me, such as South Carolina, Louisiana (for our trip) and North Carolina. I cropped and cropped all the pages into 7 X 4 pages. Printed out some transparencies and photos, added some embellies and text and I was done. I punched a hole in the top and slipped a chain I got off my new Converse sneakers to bind it all together. Voila! Mini look back at 2007!

The idea started as a mini book of my favorite things right now, but it ended up being a mini look back at the important things that happened to me in 2007.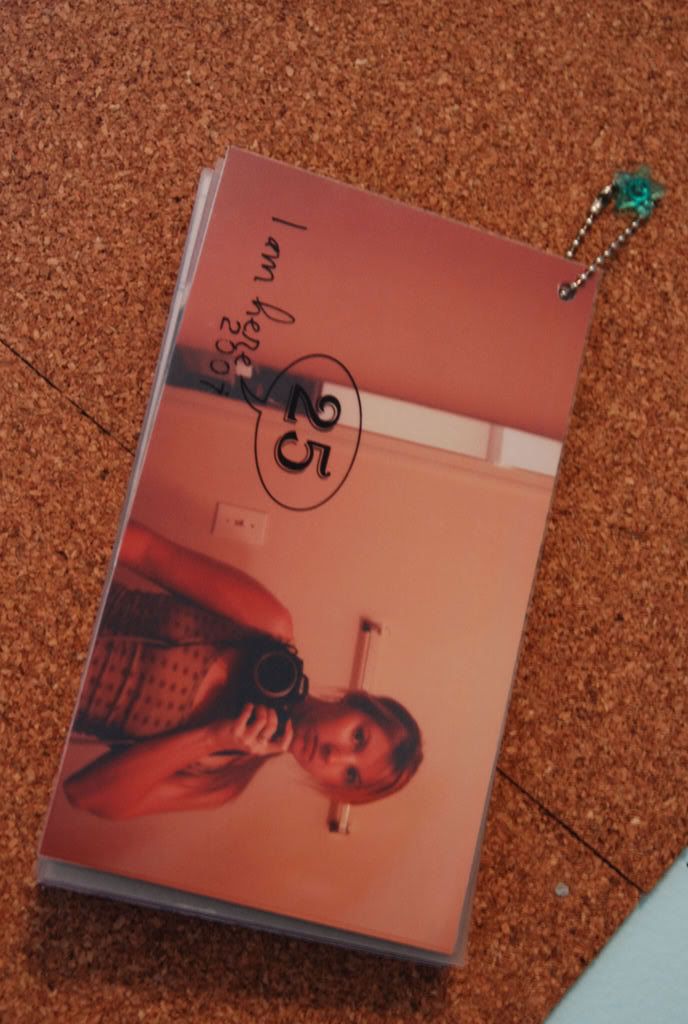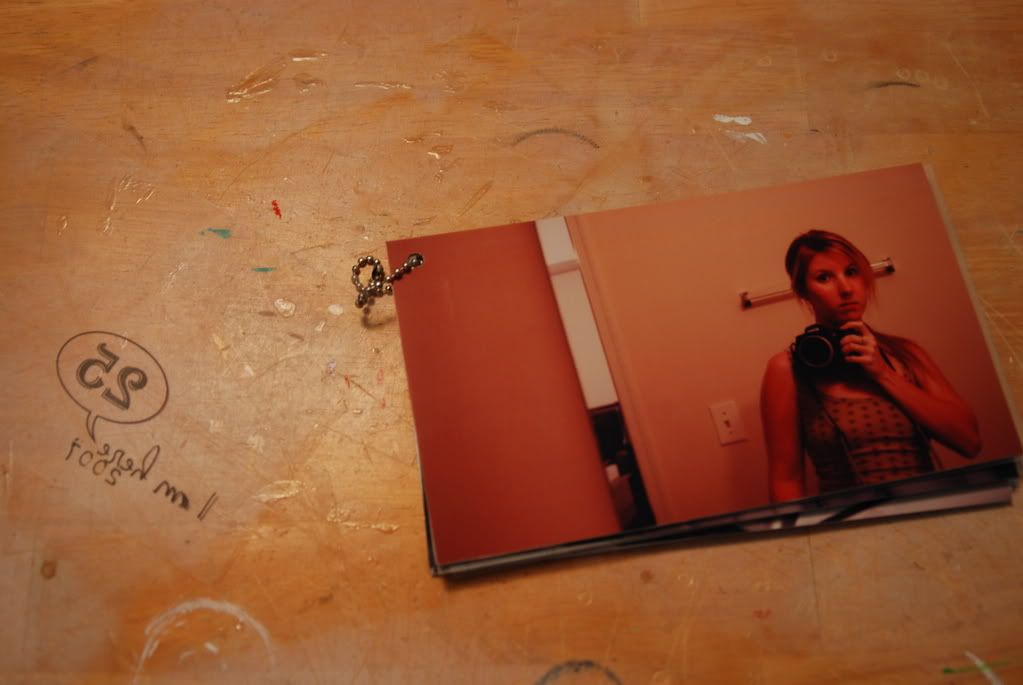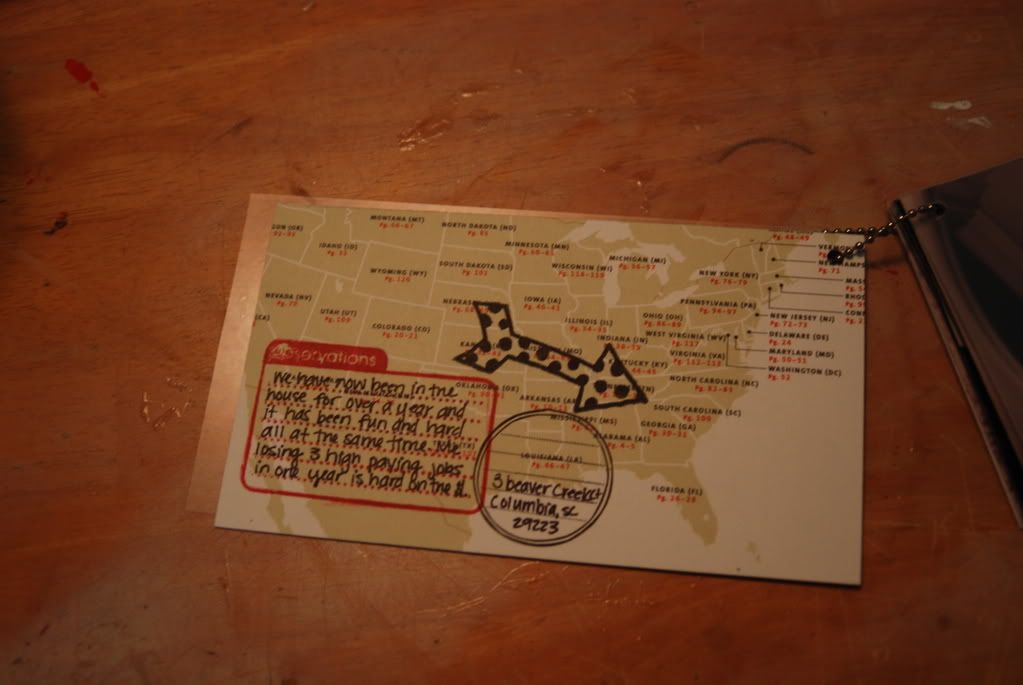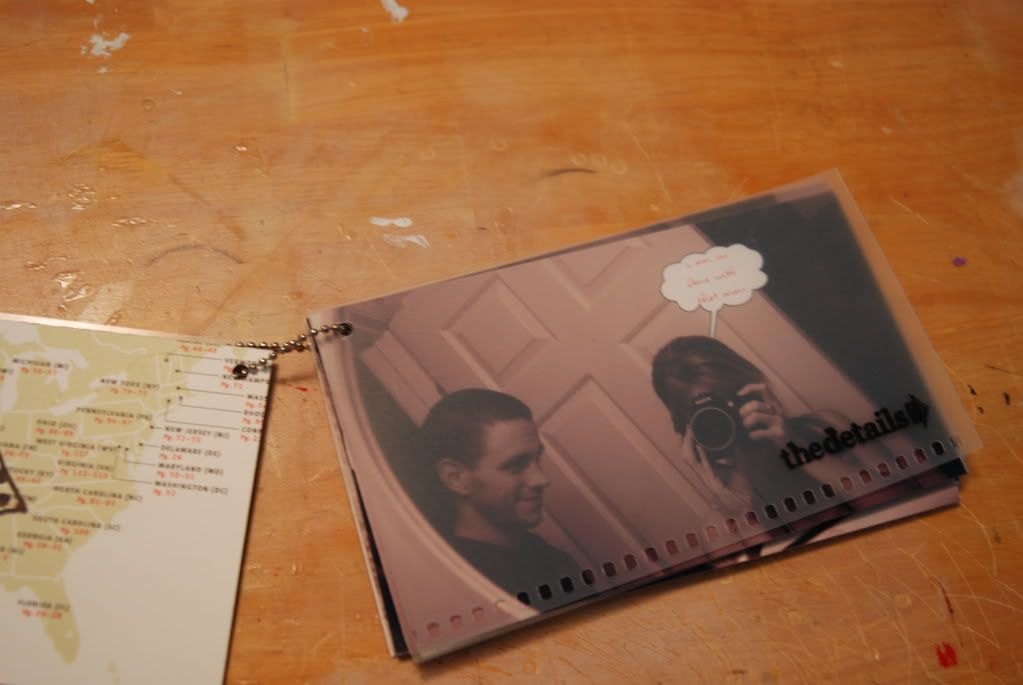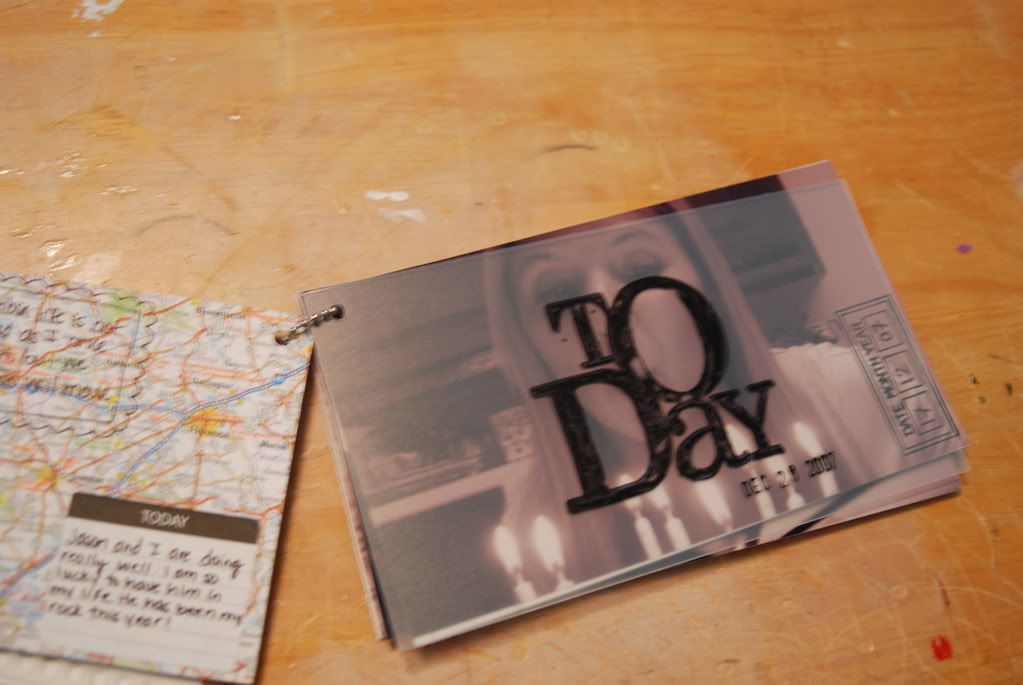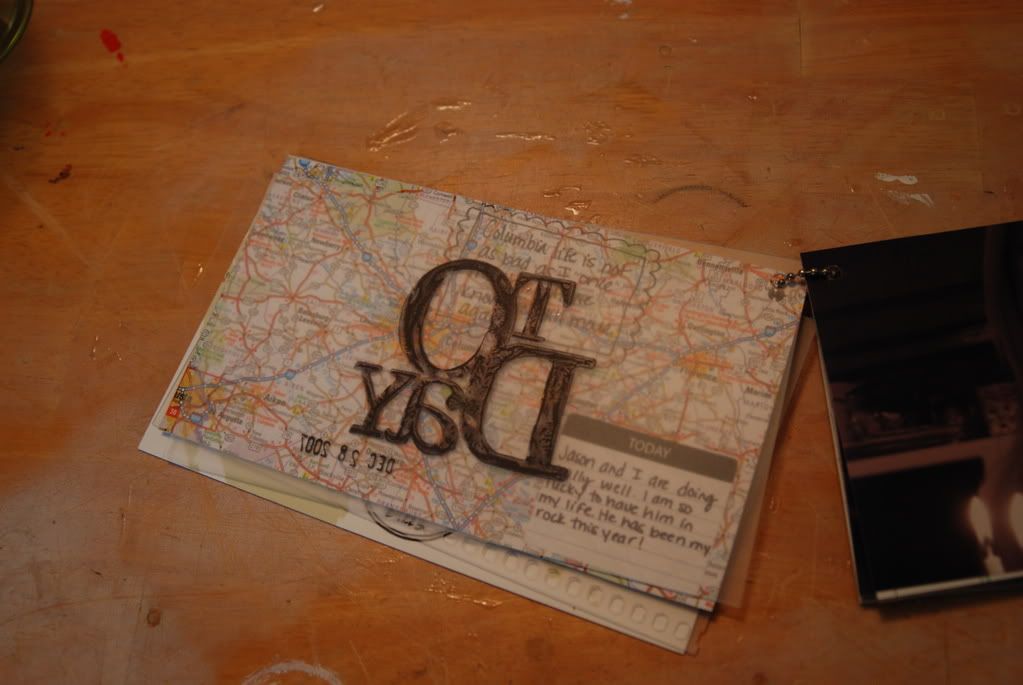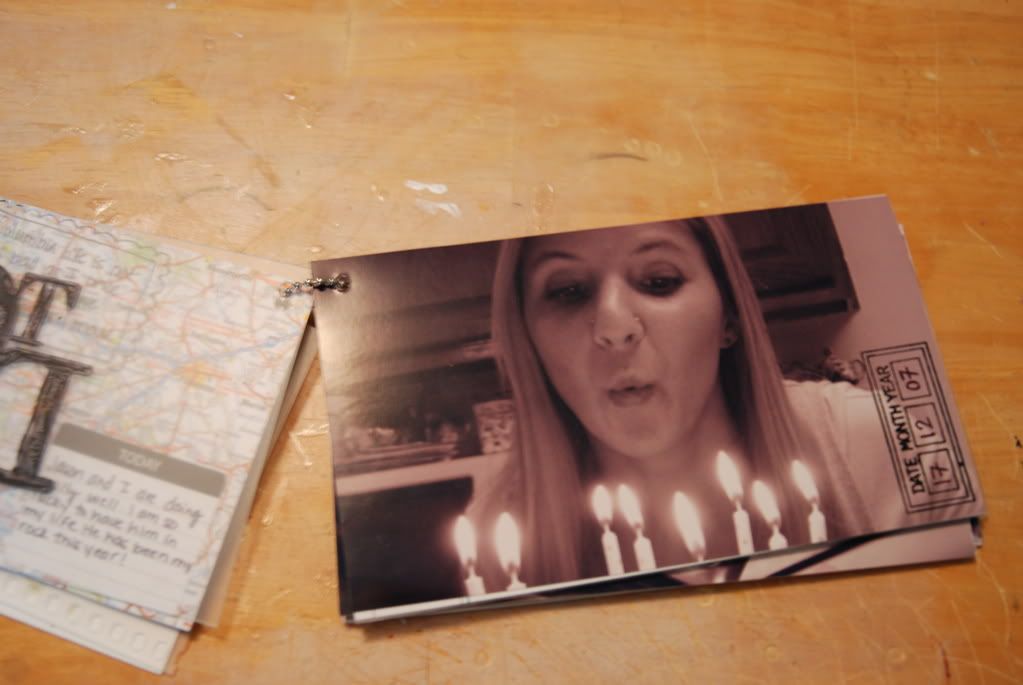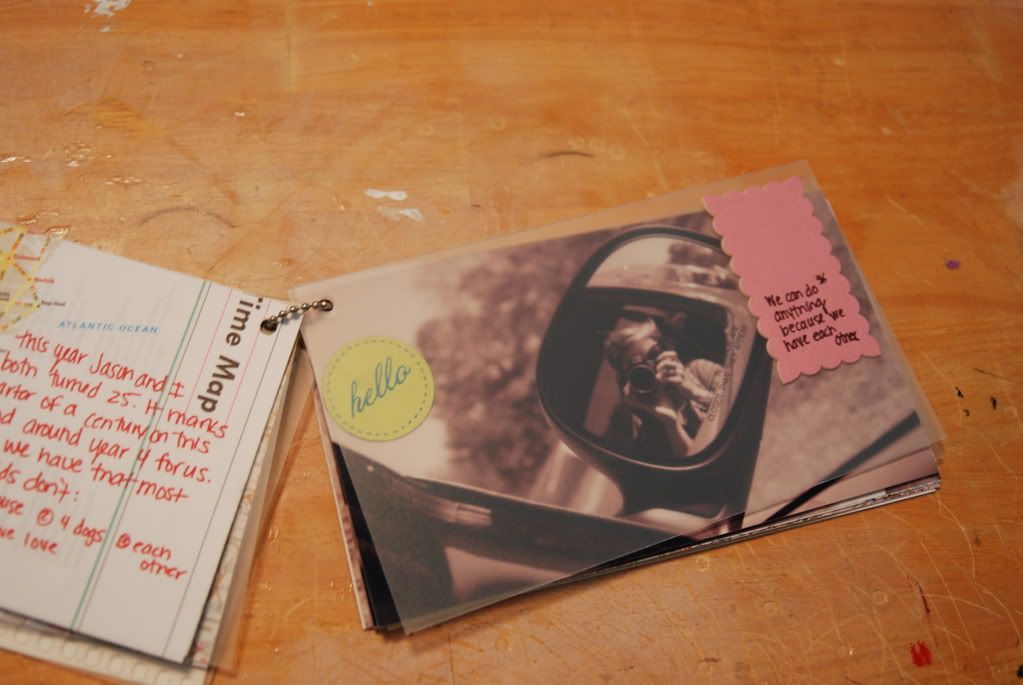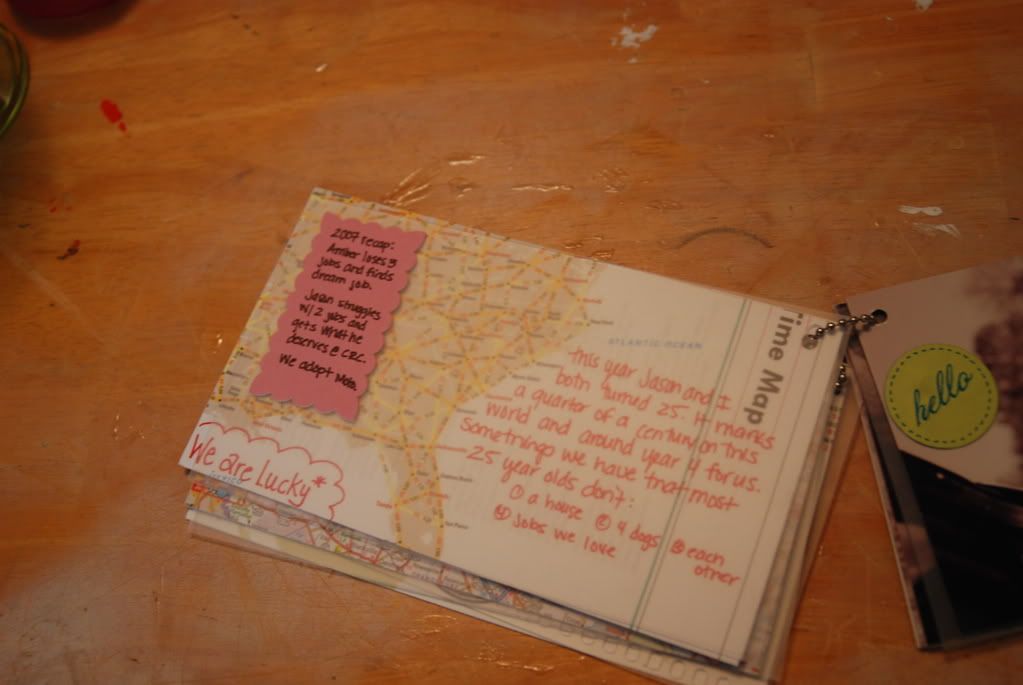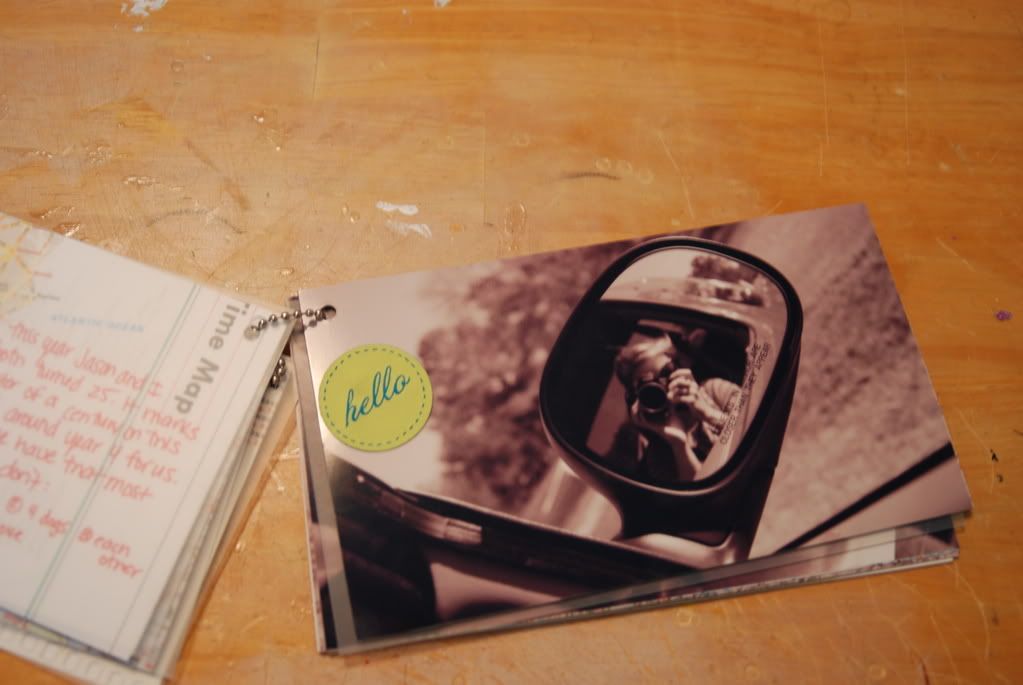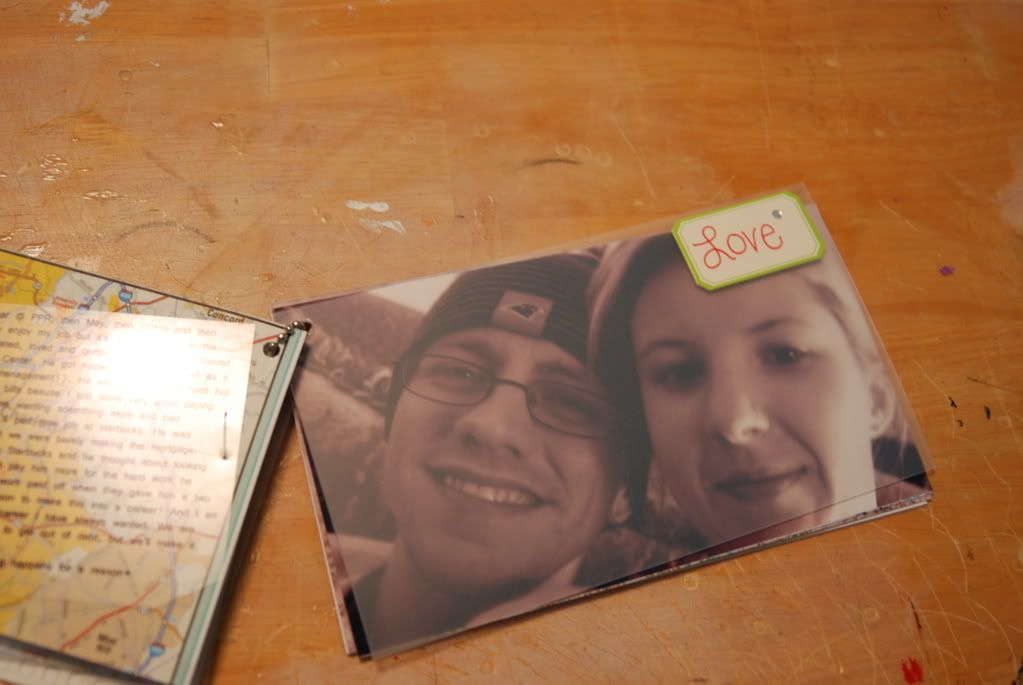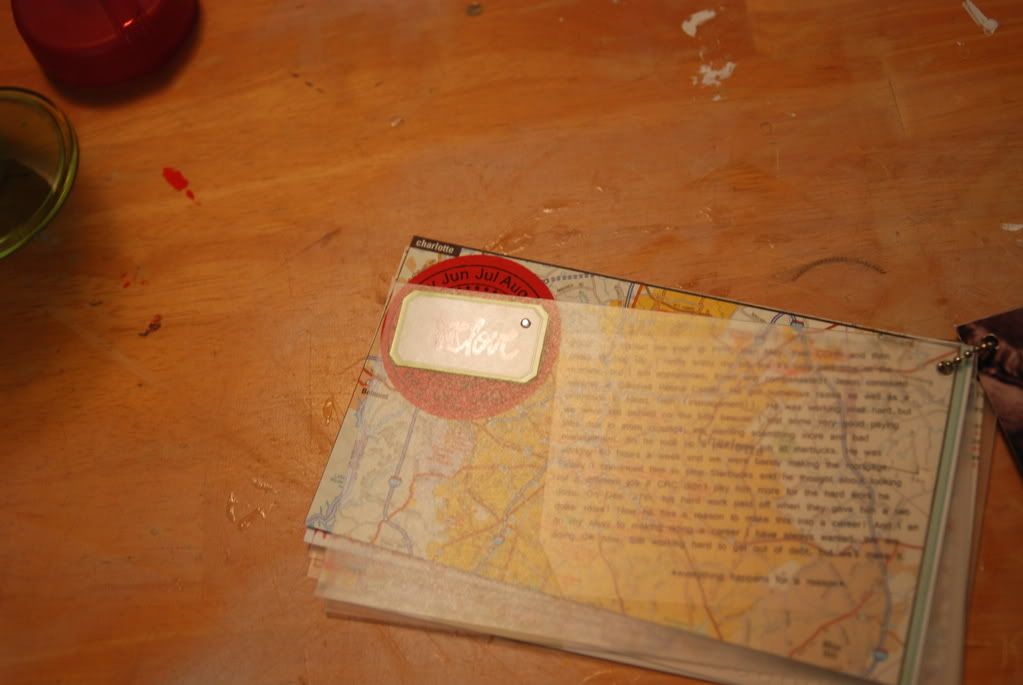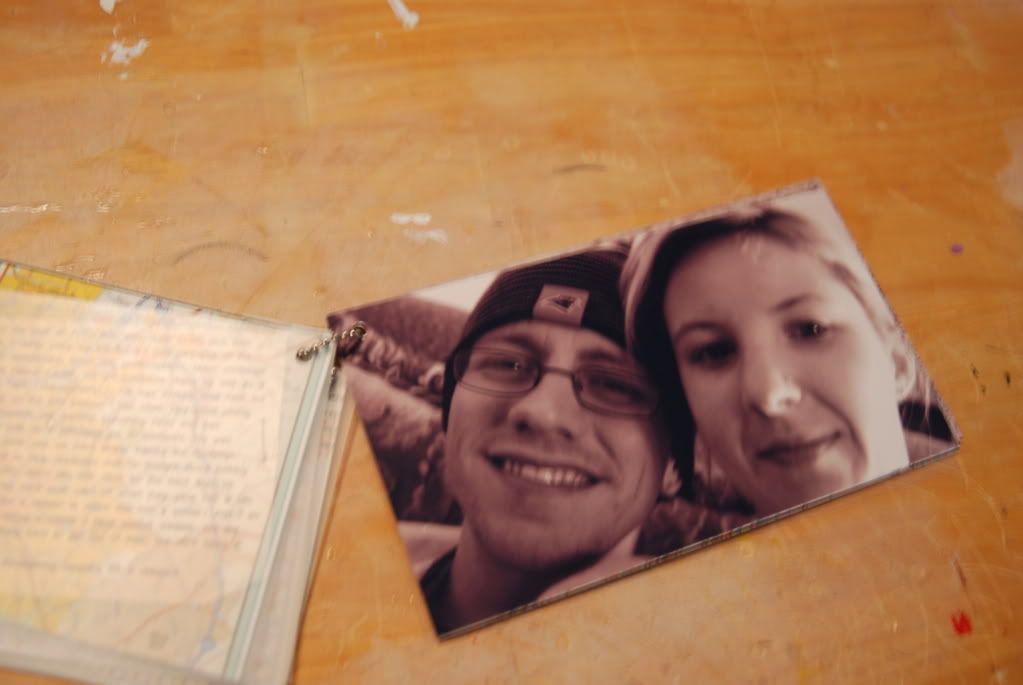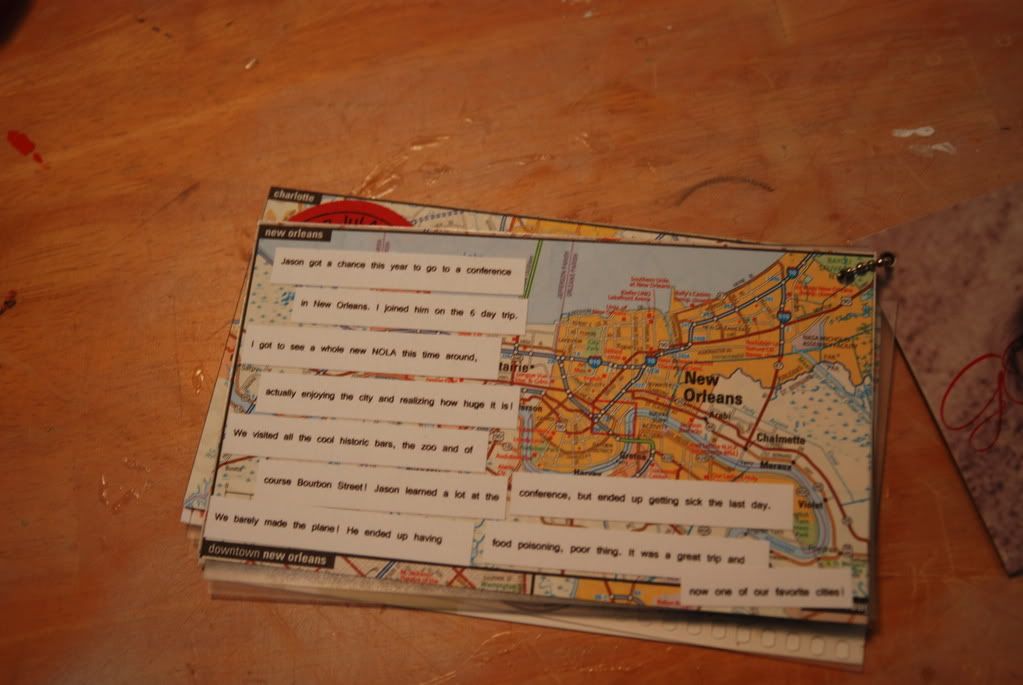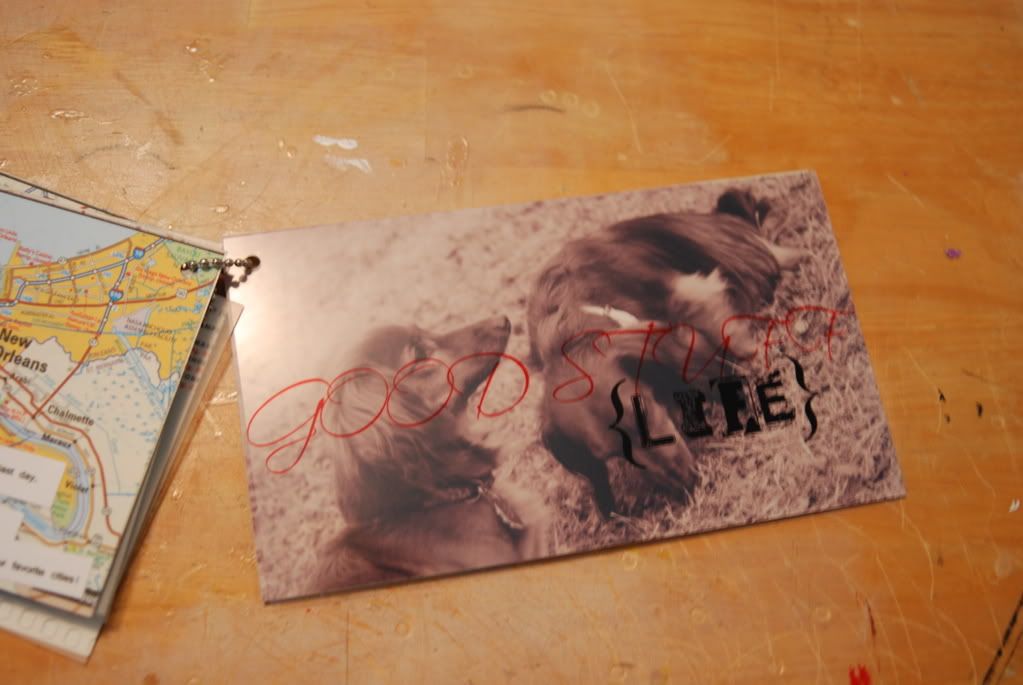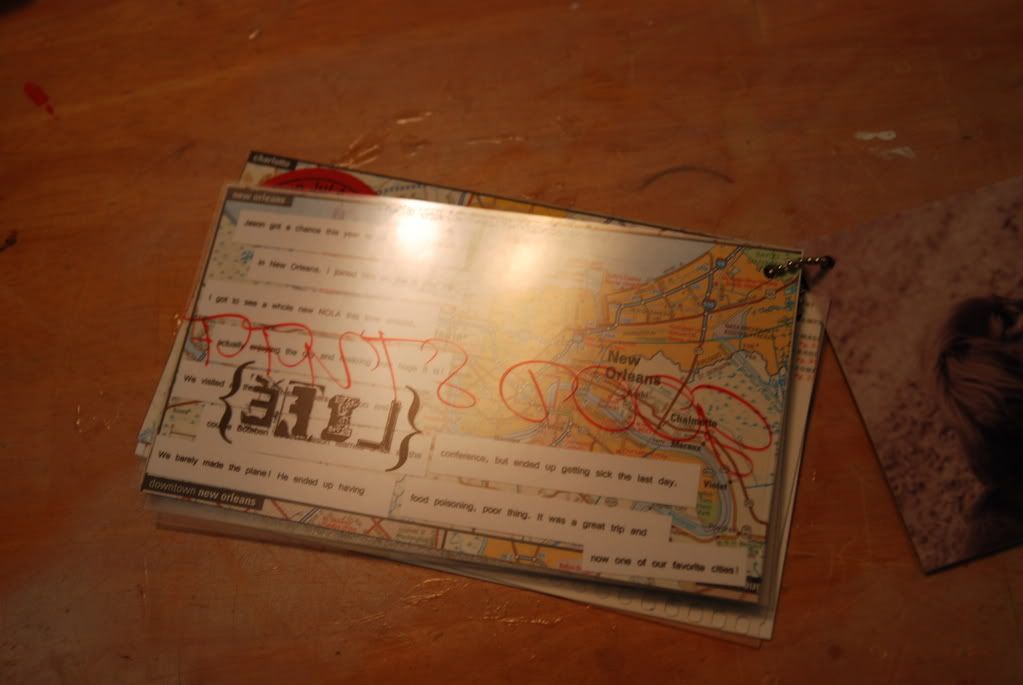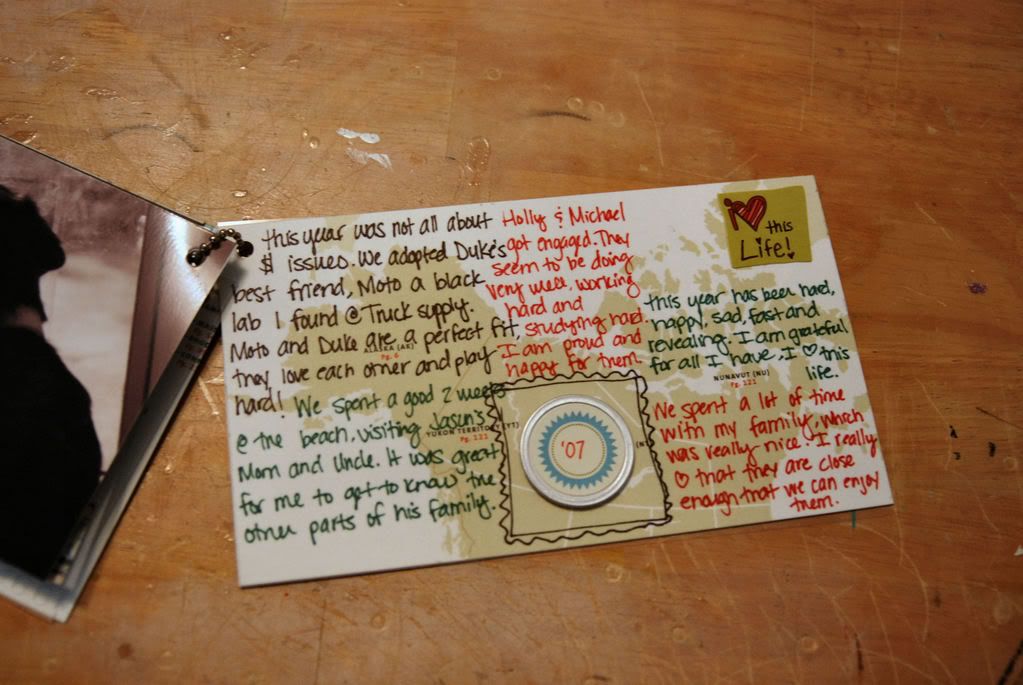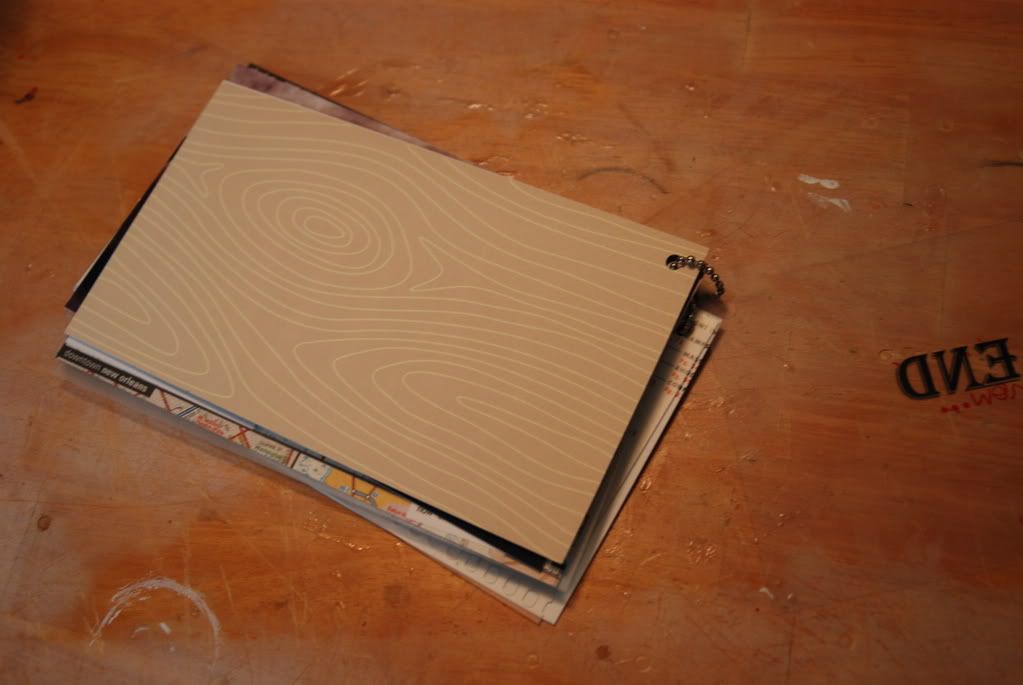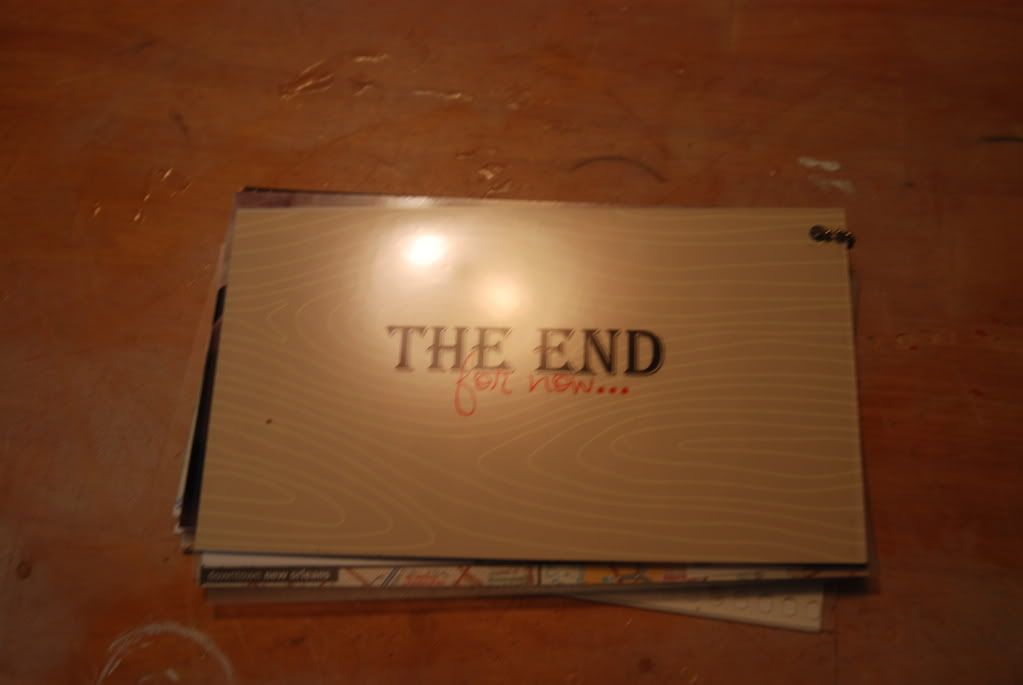 It was fun for my first try, but I love how it turned out and can't wait to make another one!